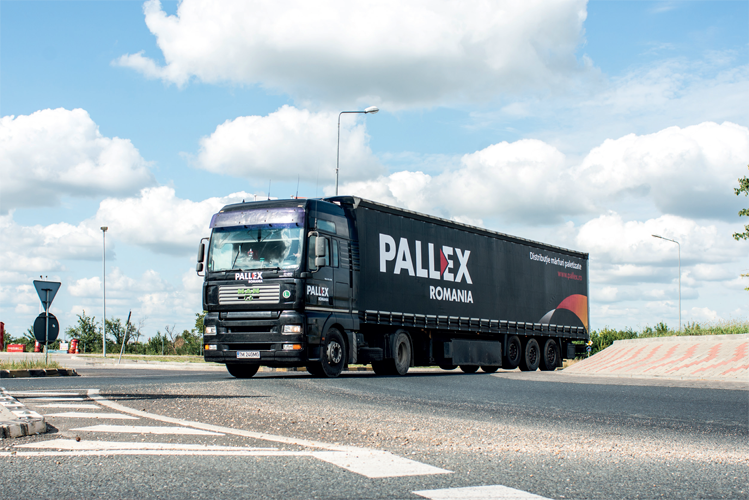 Pall-Ex Group sets its sights on international growth
When Pall-Ex Group began its journey into the international market 13 years ago in 2008, the management could not have imagined the success the Pall-Ex model would enjoy today.
In 2009, Italian Haulier Albert E Santi became the first Master License Holder, forming Pall-Ex Italia, which has recently surpassed the two million pallet mark in terms of pallets handled by the network. This rapid growth has been mirrored across the rest of Europe, with fellow Master Licensees in Iberia, France, Romania, Poland and Benelux all flying the Pall-Ex standard with pride.
The six current Master Licensees cover 11 European territories in total and process and transport over eight million pallets each year. All six Licensees benefit from Pall-Ex's sector-leading IT technology, namely, Pall-Ex's freight visibility software, MyNexus.
MyNexus is an award-winning system that gives customers full control and visibility of their freight and delivers real-time track and trace capability. This technology is just one of the benefits that Pall-Ex Group provides to its Master Licensees, as well as unrivalled franchise support in areas such as marketing, operations and sales.
As a result of the success the current Master Licensees have enjoyed, Pall-Ex Group is now focusing on further increasing its portfolio across the globe. Its commitment is signified by the restructure that has taken place, whereby the UK and international sides of the Group's business are now wholly separate entities, independent of each other.
Hoping to promote the hub-and-spoke model that has been the major success story within the UK road transport industry over the past 25 years to the farthest reaches of the world, the team has positioned a highly experienced leader at the helm – Mark Steel, Managing Director – International Business Units.
Having previously held roles as Director of Sales and Marketing and Commercial Director, he is well equipped to negotiate with prospective Master License Holders.
On the business' international ambitions, Mark comments: "Pall-Ex has gradually evolved from its humble beginnings to become the leading palletized freight distribution network in terms of the quality of services and our innovative approach to all aspects of our business. We pride ourselves on excellent marketing and information technology as well as excellent levels of customer service."
He continues: "Our model provides excellent levels of scalability and enables our master licensees to adapt quickly to meet changing demand.
"This is a really exciting time to be getting onboard with Pall-Ex Group as a Master License Holder as global demand for palletized freight is only going to increase as e-commerce continues to grow. We are confident our Master Licensees can benefit from double digit growth!"
Looking ahead, Pall-Ex Group has ambitions of continuing to expand within Europe, but then also targeting markets in Asia, the USA and Australia. The UK is home to some of the world's most innovative and well established pallet networks, with Pall-Ex at the forefront of the market.
The opportunity to share this model and increase logistical efficiencies in territories around the globe is all too evident. Therefore, this opportunity combined with the determination and expertise of the team, will see Pall-Ex Group achieve its strategic ambition of becoming the leading palletized freight distribution provider in any worldwide markets in which it operates.

www.pallex.com
Services: Expert in palletised freight delivery locally, nationally and internationally