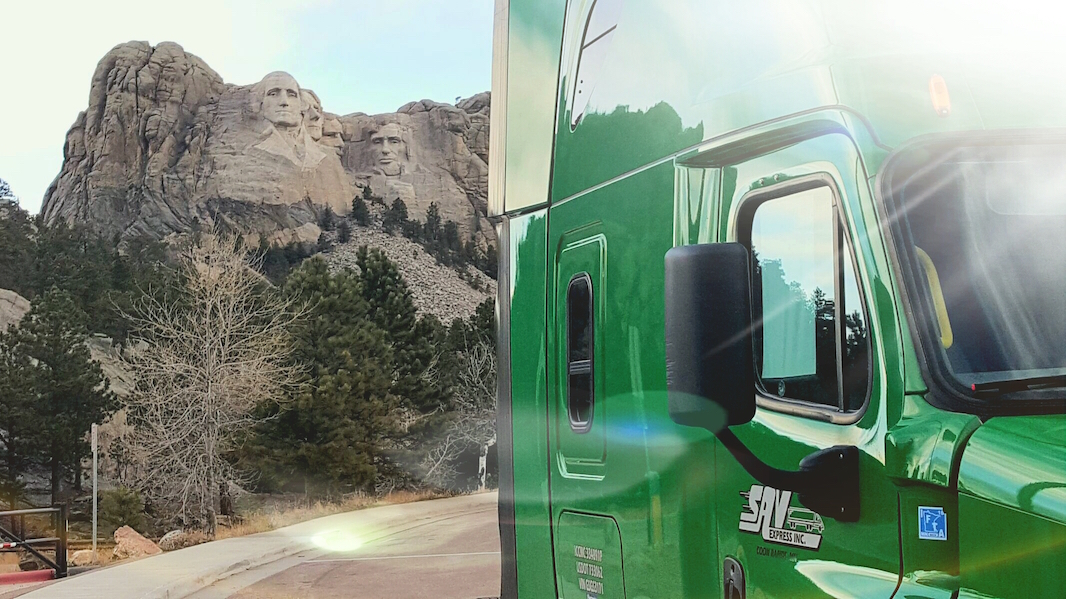 SAV's operations are nimble enough to react to customers' needs on the fly.
By Alan Dorich
When SAV Transportation Group was established nearly 30 years ago, it was formed around a single, simple philosophy. "We believed that if we could provide the highest quality of service within the industry, we'd be able to attract some of the best customers in the world," co-owner and President Mike Abbott says.
That recipe for success has paid off for the Coon Rapids, Minn.-based company. As the organization evolved over the years, he says, SAV listened to its customers and formed a multi-dimensional service offering that addresses its clients' continued needs.
In 1987, Abbott and a small group of dispatchers formed SAV Enterprises as a logistics firm. That division now coordinates a national network of more than 10,000 truckload carriers that serve all points in the United States and Canada. "They are fully licensed and insured, and assure maximum flexibility and expandability to meet their customers' ever-changing requirements," Abbott says.
In 1996, SAV invested in three drivers and three trucks to carry long-haul freight from the Midwest to the West Coast. "Today, the SAV Express Division consists of a fleet of 125 Freightliner Cascadia tractors and 250 dry van trailers, serving their customers' long haul and regional needs," Abbott says.
Being Current
SAV keeps its drivers and staff current by providing them with the very latest, state-of-the-art technology. For example, the company implemented software from Omnitracs, which tracks all equipment via satellite for real-time internal and customer reporting. "Being current with the latest technology has kept SAV compliant and up-to-date with all federal regulations and mandates," Abbott says.
In 2008, the company also launched its freight portal, which gave a group of preferred customers access to nearly 20 common carriers. Today, its SAV Logistics Division has thousands of companies that use its Virtual Shipping Assistant Software.
With the portal, SAV's customers can access more than 50 carriers that offer shipping services in their regions. The portal also can be customized for clients, since the company's solutions specialists have the ability to add logistics resources to meet their needs.
SAV can insert its carriers and rates next to the client's, allowing them to access the best price for their shipments. "By continuing to incorporate the latest technology, SAV is nimble enough to react to their customers' needs on the fly," Abbott says.
Looking Forward
SAV faces uncertainties in the industry going forward, including hours of service regulations and driver shortages. However, the company knows that its future "lies in the ability to provide exceptional service," Abbott states.
This begins with its professional team of employees based in the Twin Cities. "With this continued high level of service, SAV is looking forward to their next 30 years," he says.
www.savtrans.com
Projected 2016 revenue: $45 million
Headquarters: Coon Rapids, Minn.
Employees: 150
Specialty: Shipping and logistics services