The changes one firm made to successfully navigate through Brexit. By Dionne Redpath
According to a recent report conducted by leading audit, tax and consulting firm RSM UK, called 'The Real Economy', 25 percent of businesses experiencing upstream supply chain issues say their reputation is deteriorating as a result. More than a third (38 percent) experiencing supply chain problems said they had seen an overall decline in customer satisfaction, and just over a quarter (28 percent of businesses), said they have lost one or more key customers within the past year due to unanticipated supply chain pressures.
Despite a tough financial climate and the after effects of the global pandemic, businesses that are robust and set to weather the economic challenges all have three things in common: resilience, agility and focus on people.
Companies that have overcome adversity and hardship in the past have done so because they have planned, prepared and invested significant resources into developing viable solutions.
Across all sectors and industries, agile operators are those who will flourish, by offering new solutions.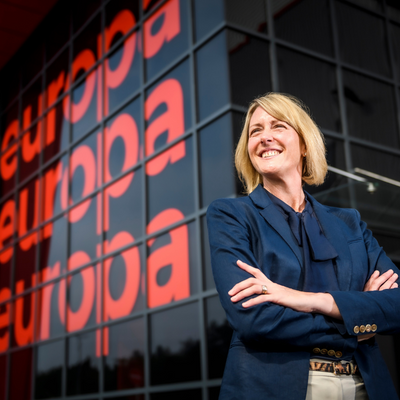 Necessity is the mother of invention
Operators in the logistics sector specifically have been required to evolve quickly to respond to the pandemic which caused unprecedented flux across networks. Yet there remains one constant which underpins dynamic supply chains, and that is innovation. Never has the phrase 'necessity is the mother of invention' been more apt.
Europa Worldwide Group – which employs over 1300 people across the UK and globally provides multimodal services covering air and sea freight, European road freight and third-party logistics services with a growing international footprint – focused on invention and innovation. This approach is proving effective, with Europa's recent financial results showing a tripling in profits – up to £10m from £3.6m (to end of December 21) and increased turnover to £325m for the last 12 months to date.
Investment in innovation has been key at Europa, with two specific areas of its operation delivering pioneering new solutions to keep customers and the supply chain moving.
The Brexit transit time challenge
In terms of the Brexit changes specifically, the team identified that the greatest challenges for goods moving smoothly between the UK and Europe would be that goods are delayed in transit, to pay VAT and any duty. The firm made it their primary objective to focus efforts to come up with a solution which addressed this single biggest issue, enabling paperwork to be completed whilst goods moved across the channel.
The team developed Europa Flow, the firm's frictionless customs product – offering customers a route for continued operational activity on the continent, tackling the new border regime by removing lengthy fee and paperwork barriers that would otherwise hold goods up in transit. The system allows customers to trade on terms which makes trading with the UK (as an EU buyer) as simple as it was before Brexit.
By January 2021, Europa Flow transactions were already averaging around 4000 per month. As customer confidence grew, volumes have increased rapidly over the ensuing months. One year on, the average monthly transactions had more than doubled, meaning that by the end of the first 12 months over 100,000 consignments had utilized the product, keeping goods flowing and customers happy.
As well as tackling post Brexit challenges, and reducing delays at customs, successful road freight operators are those who focus on the wider issue of reducing transit times. Designing simple and effective processes which remove complexities from importers and exporters, making trade easy, are required.
Innovation is crucial
Whilst road freight systems keep shipments moving, third party logistics is an essential part of a successful supply chain. Again, adopting and investing in an innovative approach is required. Third-Party Logistics (3pl) providers focus on integrated operations that are centered around customers' needs. This is key to tackling the growing reputational concerns as outlined in the RSM report; operators must focus on nurturing a robust, long-term partnership with customers. An approach is needed to seek to provide insights, expertise and know-how in order to enhance the customer's operation and to facilitate business growth. It is only by working closely with customers that they can understand their business needs and objectives.
It is vital that logistics companies leave no stone unturned when it comes to ensuring that every part of the supply chain has what it needs to deliver.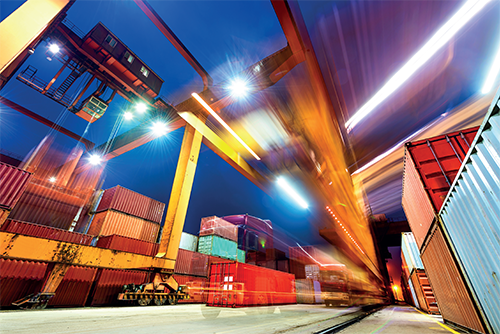 Businesses that are utilizing technology to create added value need to encompass a tailored solution which meets the business requirements of customers. Finding the right technologies that help to drive up productivity, improve quality, remove waste and stabilize workflows is essential.
This strive for innovation led Europa's 3pl logistics team to invest £11m in implementing automation technology at its newest and largest £60m, 750,000-square-foot facility in Corby, Northamptonshire, commissioned in the Covid peak. This tailored automation solution was designed to meet specific customer business requirements and speeds up not only output but also significantly impacts on improving quality.
Having automation is one thing, but having a team with the skills, expertise and experience to operate it successfully is quite another. Working with the right people is vital – it's this collaboration between the two which drives success.
Across logistics sites a warehouse needs to focus on utilization of its team, in full collaboration with technology, to drive productivity and quality up – doing more with less, being smart about utilization of resources so that even in limiting or challenging environments the customer experience continues to be enhanced.
Teamwork
Although the logistics market continues to face external challenges, companies like Europa are gaining market share and solidifying their financial position as one of the largest, most exciting and successful operators in the industry. This, however, cannot be achieved without the right values, vision and HR strategies that help to create an engaged and happy team.
As reported by the Chartered Institute of Purchasing and Supply (CIPS), the logistics sector is predicted to face a massive 400,000 workforce shortfall by 2026 if action is not taken. Businesses must work hard to build a culture that embraces change and demonstrates to its team that they are an important and indispensable part of the next generation of logistics.
To tackle the continued supply chain challenges, firms must focus on nurturing a robust, long-term partnership with all its customers, whilst having a focused, engaged team with an innovative approach.
For a list of the sources used in this article, please contact the editor.
Dionne Redpath
www.europa-worldwide.com
Dionne Redpath is Group Chief Operating Officer at Europa Worldwide Group. Europa Worldwide Group has three divisions – Europa Road, Europa Air & Sea, and Europa Warehouse – and has featured in The Sunday Times Top Track 250 for three years running. Europa Worldwide Group employs over 1,00 staff, with 16 sites in the UK, Hong Kong, Shanghai, Dubai, and Belgium