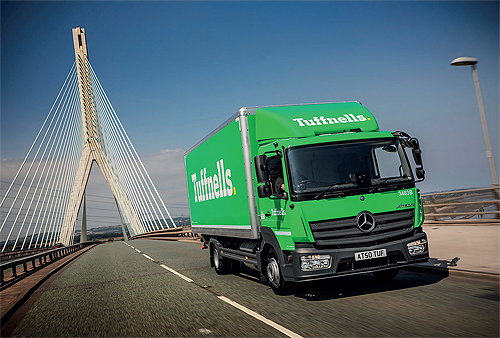 A bright future ahead for Tuffnells
Tuffnells is embarking on the next phase of its transformative plan, readying the company for a new era of success. In May 2020, the company returned to private ownership after a loss-making period as part of Connect Group PLC. In the short time since, the company has already recorded a cumulative profit and now has a strong foundation on which to grow and increase profitability.
Speaking to Transportation and Logistics International, the company's Executive Chairman and CEO, Michael Holt, shared his thoughts. "Since May, the progress made has been outstanding. We now have the right focus and plan in place to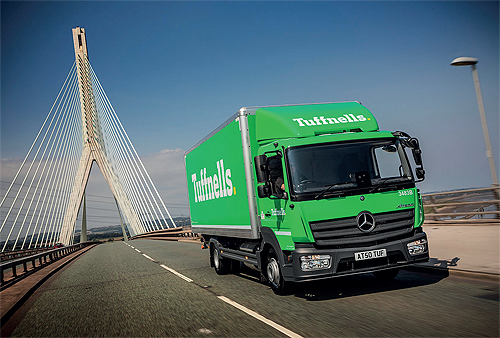 drive the business forward. We have rebuilt our internal systems, teams and structures, and laid the foundation for the future by introducing long-term and clear objectives for growth and sustainability. In just six months, I'm delighted to see the business already returning to profit."
In October, Tuffnells embarked on a new financial relationship with Leumi ABL, providing the company with stability for the future and the financial independence needed for its plan of investment. This includes the recent introduction of two new Customer Experience Contact Centres, which guarantee a UK-based customer service, and which has already landed positively with customers. With a long-term investment programme in place for IT and infrastructure technology, the company is also working through its plan of fleet upgrades, introducing more efficient Euro 7 compliant vehicles, better route optimisation and improved telematics.
One important factor in Tuffnells' recent success has been in bringing in the right experience back to the business. With new hires in key positions, Tuffnells has also seen the welcome return of its trusted leadership team, with Ian Bland back as Operations Director, Chris Tresadern as Commercial Director, and Ian Brewer as Finance Director.
"I am thrilled to have Ian, Chris and Ian back on board," says Michael. "This team has a proven record of success at Tuffnells, and all three are instrumental in our plans to turn the business around. They have already played a vital role in helping get the business back to turning a profit."
Bringing the best out of Tuffnells' workforce is a key part of the company's long-term plan, which includes investment in new training processes and apprenticeships. A culture and engagement program called 'Green Shoots' is in place, and the introduction of easy-to-access academic qualifications and internal certificated courses are set to take the initiative further.
"Not only do we want to grow the business, but we also want to provide our team members with opportunities for growth and development," Michael adds. "In addition to providing a great service for our customers, it's also essential we make Tuffnells a great place to work for all of our team members."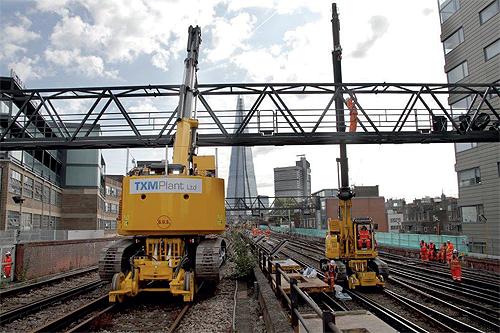 Tuffnells' niche is in the transport of items of irregular dimension and weight (IDW), handling parcels and freight that other carriers can't – such as tyres, automotive parts, bicycles, long lengths and even Christmas trees. Like many carriers, the impact of Covid-19 has required the company to adapt, most notably in its customer profile where it has moved from serving predominantly B2B clients to a more even mix of B2B and B2C customers.
The pandemic has also highlighted the importance of the industry in the transport of essential supplies. In October, Tuffnells and members of their team were recognized for going above and beyond in the delivery of life-saving equipment to the London Nightingale Hospital, picking up three awards at the Institute of Couriers' National Courier Awards. The awards also recognized Michael by awarding him with the IoC's highly esteemed 'Services to Industry' accolade, highlighting his important contribution to the sector throughout a long career.
Michael says "These awards are a fitting tribute to our fantastic team, who have done so much to help deliver vital supplies during a tricky year."
Now on the right track, Tuffnells is ready for the challenges of 2021. "We have made great progress this year," says Michael. "There are still challenges ahead, but we have a great plan. These are exciting times at Tuffnells, and we couldn't ask for a more loyal, dedicated and hardworking team to help push the company forward."
Tuffnells
www.tuffnells.co.uk
Services: Mixed freight distribution